Hilgay Care Home is a facility located near Horsham, West Sussex. We offer comprehensive care and respite services for those who need it. We go the extra mile when it comes to making sure its residents and their families have an easy and comfortable stay. There are many ways in which we set ourselves apart from care home Horsham.
The care home not only provides quality care. But, we also have staff members dedicated to helping all residents enjoy as much freedom and independence as possible. Residents can choose between different types of accommodation depending on their needs. With single-bed rooms offering more privacy or shared dormitories if that better suits their lifestyle. All rooms are designed to be inviting, warm and comfortable for residents.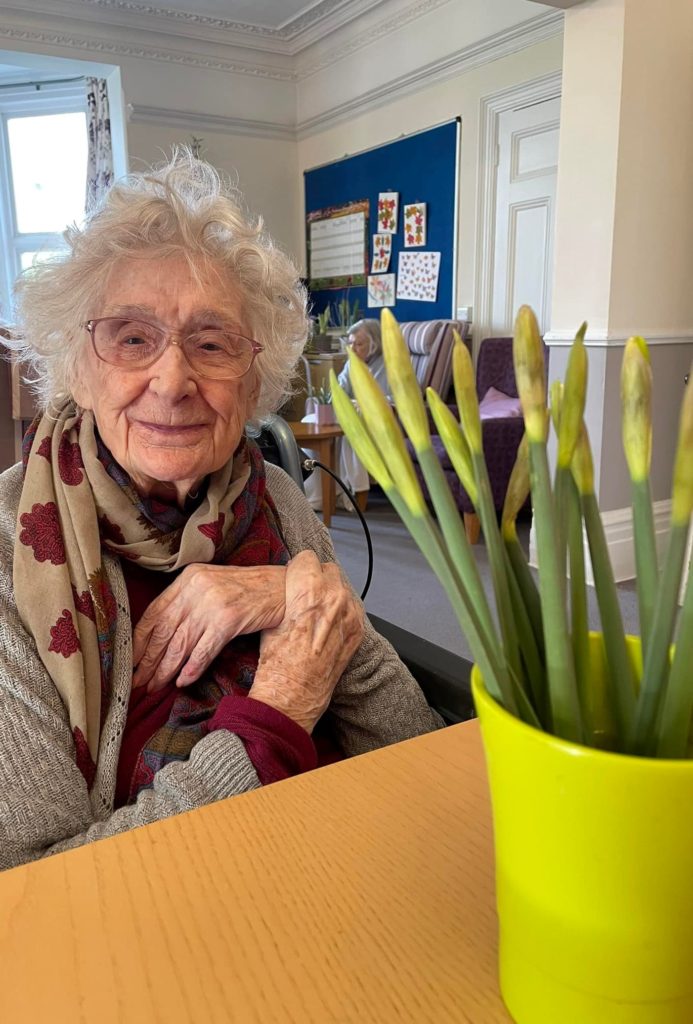 Residential Care
At Hilgay Care Home, care is provided by a highly trained and dedicated team of carers with experience in many different care systems. The carers are committed to providing person-centred care, taking time to get to know the individual needs of each resident. Furthermore, the care home offers respite care for those that need a break or require additional support. Many care homes in Horsham provide residential care, however, we go the extra mile by providing personal care . Our carers provide personalised care that takes into account the individual needs of each resident. This helps them to feel welcomed and at ease in their new home.
Respite Care
Hilgay Care Home also offers respite care services, ensuring carers have the support they need when their regular carer is away. The care home provides a variety of flexible care options. From short-term stays to longer breaks, our care allows carers and family members to take time out while knowing that their loved one is still receiving quality care.
We work closely with families to ensure that the care provided is tailored to individual needs and wishes. Our carers are experienced in providing care for those with physical, mental or behavioural difficulties. They are able to create a supportive environment where everyone feels comfortable and safe.
Keeping Busy
The care home also has an active social calendar with plenty of activities available for residents to participate in. These activities range from arts and crafts sessions, gardening excursions, and music assemblies as well as day trips out into the local area. All these help promote well-being and provide an opportunity for socialisation among all members of the care home.
Just like any other care home in Horsham, we understand the importance of staying active.
Keeping busy is a great way to stay physically and mentally active. Our appreciation of this makes us one of the best care options near Horsham.
Food and Nutrition
At Hilgay Care Home, all of our food is nutritious and tailored to the needs of our residents. Our carers are on hand to help with any dietary requirements. All meals served at the care home are cooked fresh by our talented chefs. We know that food is very important in care homes, so we make sure that our residents are receiving the best care with meals created to suit each individual's needs.
Working closely with Families
Finally, we understand that care homes need to work closely with relatives in order to make sure the care provided is of the highest standard. At Hilgay Care Home, we always strive to maintain open communication with families and carers in order to ensure that their loved one is getting the care they need. Our carers are happy to answer any questions or concerns about care plans and help make sure that those who live at our care home have a safe and enjoyable stay.
Contact Hilgay Care Home
Hilgay Care Home sets itself apart from residential care homes in Horsham by providing tailored care that takes into account the individual needs of each resident. Our carers are experienced in many different care settings and strive to provide personalised care, always going that extra mile. We also offer respite care and a range of activities as well as nutritious meals served fresh daily. Families can be assured that their loved ones are receiving the best care while staying with us – working closely with them to ensure the highest standard of care is provided at all times.
If you would like to see for yourself, just what sets us apart from another care home option in Horsham, explore our website or contact us today on 01444 244756 or info@hilgaycarehome.co.uk.
Article: Phoenix Marketing