Hilgay Care Home is proud to offer care to residents from Ardingly. Our care home is located close by, and we have carers on hand at all times to provide the best possible care. Our home offers a comfortable and welcoming environment, and we are always on hand to help residents with anything they need. We would be delighted to welcome you to take a look around our care home near Ardingly and answer any questions you might have.
To learn more, explore our website or contact our friendly team today.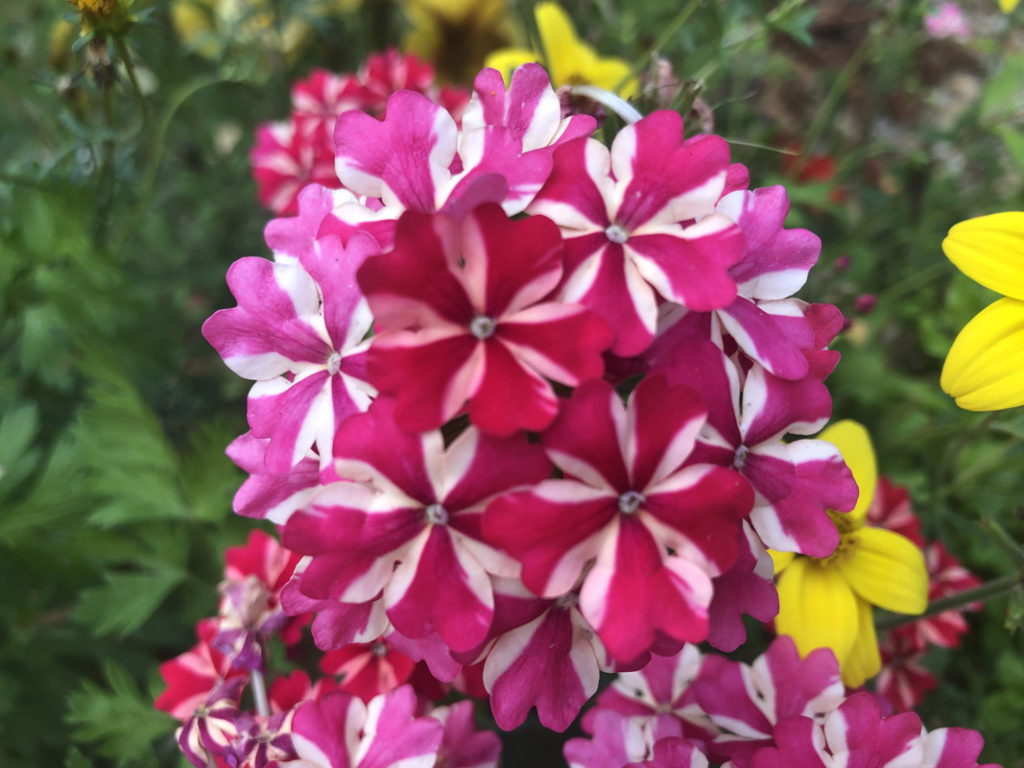 Our Values
At Hilgay Care Home near Ardingly, we hold many values. These ensure that we provide the best possible care as all facets of our care home are working in unison. The following are just a few of these values.
Dignity & Expression
This is one of our most important values. We believe that all individuals should be treated with dignity and respect, no matter their age, background or condition. Residents should feel comfortable and happy in our care home. We will always do our best to make them feel at home.
We welcome residents' opinions and always involve them in their care. Individuals are encouraged to express their needs, wants and opinions. This helps us to better understand how we can care for them and make sure that we are always providing the highest quality of care possible. At Hilgay Care Home, we pride ourselves on the care and attention we give to our residents. We recognise that the ability to express oneself is key to a person's dignity, and we make sure that all of our residents can do so in a way that makes them comfortable. Whether it's through art, music or simply having a nice chat, we ensure our residents are dignified and free to express themselves.
Personal Touch
Our staff at Hilgay Care Home near Ardingly are trained to listen to and understand each resident's individual requirements. We want to make sure that everyone feels at home, and we take care to ensure that each person's needs are met. Whether you're from Ardingly or another part of the world, we would be happy to welcome you.
We develop bespoke care plans for all of our residents so that we can provide the care and support that is most appropriate for each individual. We understand that everyone is different, and we believe that this should be reflected in the care that we provide.
Having Fun
One of the ways we bring light and life into our home is by having a happy and loving atmosphere. Our care team enjoys getting to know our residents and their families, and we work hard to create a warm and welcoming environment for everyone who visits. Whether you're stopping by for a cup of tea or spending the afternoon playing games, we hope you'll feel at ease in our care home Ardingly.
Additionally, we organise regular activities for our residents to enjoy. These include exercise classes, arts and crafts, performances from local schoolchildren and much more. We believe that it's important for our residents to stay active and engaged, and we hope that our activities help them to do just that. This also provides residents with the opportunity to socialise with each other. These activities are incredibly important in maintaining the physical and mental well-being of those under our care.
Furthermore, we organise excursions from our care home near Ardingly, to local attractions such as parks, museums and art galleries. We believe that it's important for our residents to get out and about, and we hope that these excursions provide them with the opportunity to do just that.
Honesty & Transparency
We want you to feel confident that Hilgay care home is the right place for your loved one. Choosing a care home is a big decision. So, we'll make sure you have all the information you need to make an informed choice. We'll also provide regular updates on how your loved one is settling in and progressing.
Moreover, we welcome transparent and honest communication with residents, families and other healthcare professionals. This ensures that everyone is well-informed and happy about the care being provided. This ensures the residents' experience is far more positive as everybody is on the same page.
Stimulation and Learning
At Hilgay Care Home near Ardingly, we believe that it is never too late to take up a new hobby. Our residents are encouraged to stay active and engaged in life, whether through social activities or engaging in new pursuits. Maintaining our residents' physical and mental well-being is of paramount importance to us. Therefore, we are proud to offer a variety of stimulating activities and opportunities for enrichment.
Therefore, we take a flexible approach to the activities we offer. We make sure to adapt activities and care to suit each individual. Our Care Home near Ardingly provides opportunities for exercise and learning to encourage healthy brain development. All whilst having fun!
One way we make sure that residents can experience new things and keep their minds sharp is by providing opportunities for them to engage in learning. Our care home near Ardingly has a well-equipped library where residents can read, learn new skills, or take part in discussion groups. We also offer a variety of educational and recreational activities, such as art classes, gardening, and music appreciation. This helps residents to stay mentally stimulated and engaged. Furthermore, by socialising with each other, residents are provided with stimulation and a sense of community that is important in any home.
What Care Option Should I Choose?
The care option you choose will depend on factors like your age, health, location and personal finances. You should consider what will help you to stay independent and make everyday tasks more accessible, the type of living arrangements that would best suit your needs and the level of support you'll need with personal care. A needs assessment can help you work out the best option for you.
Contact Us
We are very proud of the community we have developed at Hilgay Care Home near Ardingly. If you would like to learn more about our care home or the care we provide, please do not hesitate to get in touch. Our team would be more than happy to answer any questions you may have. We would also love to welcome you to take a look around and see the home for yourself. Contact us today at 01444 244756 or info@hilgaycarehome.co.uk.