At Hilgay Care Home near Barcombe, we are dedicated to providing the highest quality of residential and respite care possible. Our qualified team of care staff are passionate about providing compassionate and professional care. Our beautiful home is equipped with suitable technology and equipment. We provide a comfortable and enjoyable stay for our residents. At Hilgay Care Home near Barcombe, we provide residential and respite care to those in need.
To learn more about our fantastic care home near Barcombe, explore our website or contact us today.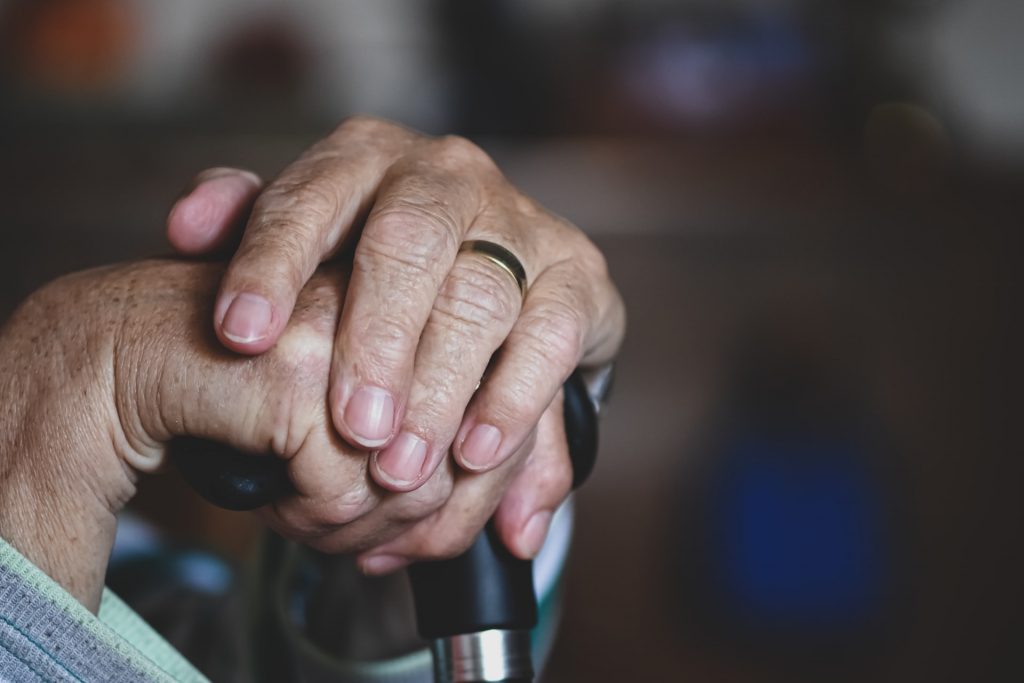 Qualified Carers
At Hilgay Care Home near Barcombe, we are very proud of our carers. Leaving your loved one in a care home can be a tough decision. However, our empathetic and caring staff are more than capable of putting your mind at ease. We have many years of experience caring for residents from Barcombe and we will make sure that your loved one receives the highest quality of care possible.
No two residents are the same. Therefore, our care plans are tailored to meet their individual needs. Whether your loved one needs help with basic daily tasks or requires more specialized care, we will work closely with you to ensure they receive the care they need and deserve. Whether your loved one needs help with personal care, medication, or just wants someone to chat with, we have the right staff member on duty at all times to provide care and support. We offer a variety of care services, including respite care, so that you can take a break and know that your loved one is in good hands.
Our carers are great listeners and develop strong personal relationships with residents. They understand that each person has individual needs, and they take the time to get to know each resident on a personal level. This allows them to provide care that is tailored specifically to each resident, ensuring that they receive the highest quality of care possible as we consider each resident's individual needs.
End-of-Life Care
End-of-life care is something that everyone will face at some point in their lives. It is important to be prepared for this and to have a plan in place. This is something that the staff at Hilgay Care Home are well-trained in, and they are here to help residents and their families through this difficult time.
Hilgay Care Home also offers respite care and palliative care, which can be a great option for those who need a break from caregiving or who are dealing with a difficult situation. Our care home is here to support residents and their families through every step of the end-of-life process. It is important to consider family and friends as well to ensure that everyone is content and comfortable with the care being provided.
Our care home staff work hard to make sure that everyone who is involved in the care of a resident. We stay in contact with residents, family, friends and healthcare professionals regularly. This, therefore, ensures that everyone remains informed and is happy with the care we are providing.
Daily Care
Our team of dedicated staff are on hand 24 hours a day, 7 days a week, to offer support and assistance when needed. Whether it's help with personal care, mobility or medication, our team are always happy to assist.
Laundry services, housekeeping and maintenance go without saying and our catering team are here to provide nutritious and delicious food and beverages. Our care home in Barcombe is the perfect place for residents who need a little extra help with their day-to-day care. We offer a warm and welcoming environment, coupled with all the care and support residents need to feel comfortable and secure. To learn more about our fantastic care home near Barcombe, explore our website or contact us today.
Keeping Busy
Activities
We believe activities are a great way to get our residents active. Therefore, we have a variety of activities that take place every day, which residents can participate in if they choose to. Some of our activities include arts and crafts, gardening, bingo, and sing-alongs.
Our activities give our residents a sense of community and allows them to socialise with their peers. This is important for our residents as it allows them to form relationships and feel connected to others. Our care home is a welcoming place where residents can feel comfortable and enjoy spending time with their friends. Furthermore, activities are incredibly beneficial for the mental health of residents. Hence, they can help to reduce stress, anxiety, and boredom.
We understand that not all residents will want to participate in activities, and that's perfectly okay. Our care home is also a place where residents can relax and enjoy some peace and quiet. We have several quiet areas where residents can go to read, listen to music, or just spend time alone if they prefer
No matter what our residents are interested in, we aim to provide them with a care home that meets their needs and helps them to enjoy their retirement.
Excursions
In addition to our regular activities, we also organise excursions for our residents. This allows them to get out and explore different places, while still being in a safe and comfortable environment. Therefore, we have organised excursions to a variety of different places, including the seaside, local parks, and museums. Our residents always have a great time on these trips and it's wonderful to see them enjoying themselves
Organising regular excursions is just one of the ways we provide our residents with the best care possible. We want them to enjoy their retirement and feel like they are living their best life.
Family Visits
Family visits are a regular occurrence at Hilgay Care Home near Barcombe. We love when families come to visit their loved ones, and we always make sure to make them feel welcome. We have several comfortable areas where families can sit and chat with their loved ones. Additionally, we always make sure to provide them with refreshments.
Family visits can be difficult, so we always do our best to make them as easy as possible. We want families to feel welcome and comfortable in our care home. Spending time with loved ones is incredibly important. We hope that all families will take the opportunity to visit their loved ones at Hilgay Care Home.
What is Residential Care?
A residential care home provides accommodation and round the clock care and support for people who can no longer live alone but do not need nursing care. Residential care typically includes help with washing, dressing, toileting and medication, and support for other care needs, including physical or learning disabilities and mental health problems.
Contact Us
If you would like to learn more about our wonderful care home near Barcombe, or you would like to enquire, please contact us on 01444 244756 or info@hilgaycarehome.co.uk. Our friendly care team would love to discuss your requirements with you and welcome you to take a look around.