A key part of the care home experience is visiting loved ones in care homes. This can be a difficult and sensitive situation for many people, so we have developed a guide on some of the ways in which we believe families can maximise their time with loved ones in our care home.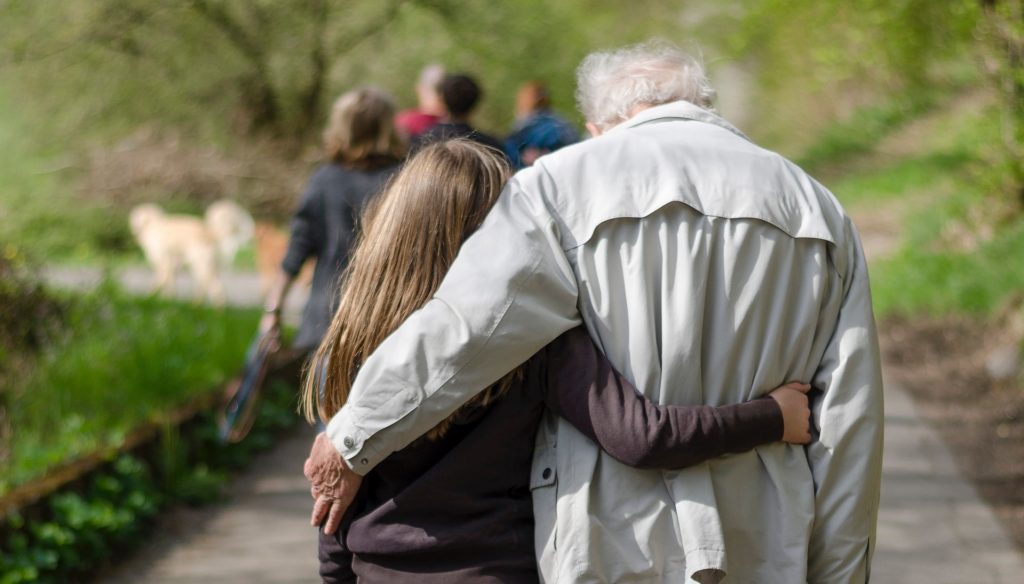 Manage Your Expectations
Visiting a loved one in a care can be a difficult but rewarding experience. Ultimately, you are there to create happy memories with your loved one, therefore, it's important to manage your expectations. Here are a few things to keep in mind.
Your loved one may not be able to communicate as well as they used to. This is natural as people age, and conversation may be somewhat difficult to create. Whilst this can be frustrating, remember that you are visiting to create positive memories, so we recommend that you stay patient and understanding. This will ensure your loved one remains comfortable and as stimulated as possible.
It is easy to overthink your visit to a loved one in our care home. However, try your best to avoid this. You are there to visit your family or friend, so stay relaxed and enjoy the time you spend with them. This will also allow your loved one to relax and enjoy your company as well, making the experience far more rewarding for all involved.
Your loved one may be tired or not feeling well. This can be disappointing for someone visiting a loved one. It is key to respect their wishes if they say they don't want to talk or don't want visitors. Your loved one is in a care home to feel comfortable, so it is important not to cause them discomfort or stress them. If your loved one is tired or feels unwell and requires sleep or something else, respect their wishes and do not take it personally. This ensures that your loved one remains comfortable and content. It also allows you to make the most of the time you spend together.
Time and Duration of Your Visit
This really varies for each individual situation. But ultimately, it is important to try and visit your loved one at a time that they will be most stimulated and benefit from your visit. For many, it is convenient to go in an evening after work. However, if possible, it's best to visit during the middle of the day. This way you can spend more time with your loved one and they will be less tired out from the day. If your loved one is living with dementia, then it's important to note that their sleep patterns may be different to what they used to be. So, it might be worth considering visiting them in the morning or afternoon instead.
Some care homes will have specific visiting times, and this is something you should check before you visit. But generally speaking, most are happy for visitors to come at a time that suits both you and your loved one.
The duration of your stay also depends on the situation. For some people, a short 15-minute catch up is all they need. Others might like to spend a few hours with you. It's important to talk to your loved one beforehand and see what they would prefer.
We believe that you should spend as much time as possible with your loved one, without it becoming awkward or difficult for yourself or your loved one. This ensures that your loved one remains content and also enjoys their time with you as much as possible. Furthermore, this benefits families as they can create positive and happy memories with their loved ones.
Whilst rules differ among care homes, it is important to understand the individual needs of your loved one and take care to spend as much time as possible with them, without overwhelming them.
Planning Your Stay
Again, this depends on individual requirements, but be sure to plan what you're going to do when visiting a loved one. Additionally, some care homes still have regulations in place to prevent the spread of COVID-19, so be sure that you have checked the rules before your visit.
First thing's first, call ahead to check with the care home. Our care home staff can give you information on how your loved one is doing, as well as rules at the care home for visiting. This will enable you to adapt your plans accordingly.
When you're visiting, try and stick to a routine as much as possible. If your loved one is used to seeing you at a certain time each week, try and keep to that. This will help them feel more comfortable and relaxed.
Depending on their mobility, going for a little walk around the grounds, or sitting outside could be great. If they're not able to do this, then sitting in their room and chatting is fine. Bring along any photos or favourite objects that will help create a calm and happy atmosphere.
And finally, don't forget to take care of yourself too. Visiting a loved one in our care can be emotional, so make sure you have time to relax and debrief afterwards. Our care staff are always on hand if you need someone to talk to.
What Can You Bring?
Once again, it is important to check with the care home on the rules of bringing things into the home. However, many personal gifts will be allowed.
Many people like to bring photographs of loved ones to show your loved one. This can be a great way to start a conversation and help the residents feel connected to their family. Many people love to see old photos and reminisce, so do not hesitate to bring the occasional photo with you, or leave it in their room.
You could also bring in activities or board games to help keep your loved one entertained during your visit. This can be a great way to spend some quality time together and keep them stimulated. This is also a great way to entertain visitors and creates conversation and something to enjoy together.
Another option is magazines or books. This can be a great way to help pass the time, and can also create some interesting conversation. You can also read articles or books to your loved one, which could be a nice experience for all involved.
The most important thing you can bring is yourself! Spending time with your loved one is the best gift of all. Simply being there to listen, chat and spend time together is often the most cherished part of a visit.
Hilgay Care Home
At our care home, we love to welcome families and loved ones to visit our residents. We prioritise the needs of our residents and seeing their loved ones is part of this. At our care home, we regularly welcome families to come and visit. We believe that this is a great way to stimulate our residents and ensures that they enjoy their stay at our care home.
If you would like to learn more about our care home or services, then explore our website today. Alternatively, contact our care team. Our care staff will be more than happy to answer any questions you may have, or welcome you to visit our care home to have a look around.
Article: Phoenix Marketing