As winter rolls in and the weather get colder, it's important to make sure that you're still staying active. For elderly people, this can be a challenge, as they may not be able to get out and about as much as they used to. There are plenty of winter activities for elderly people to keep healthy, both physically and mentally. This blog will discuss our favourite winter activities for elderly people and how they can be of great benefit.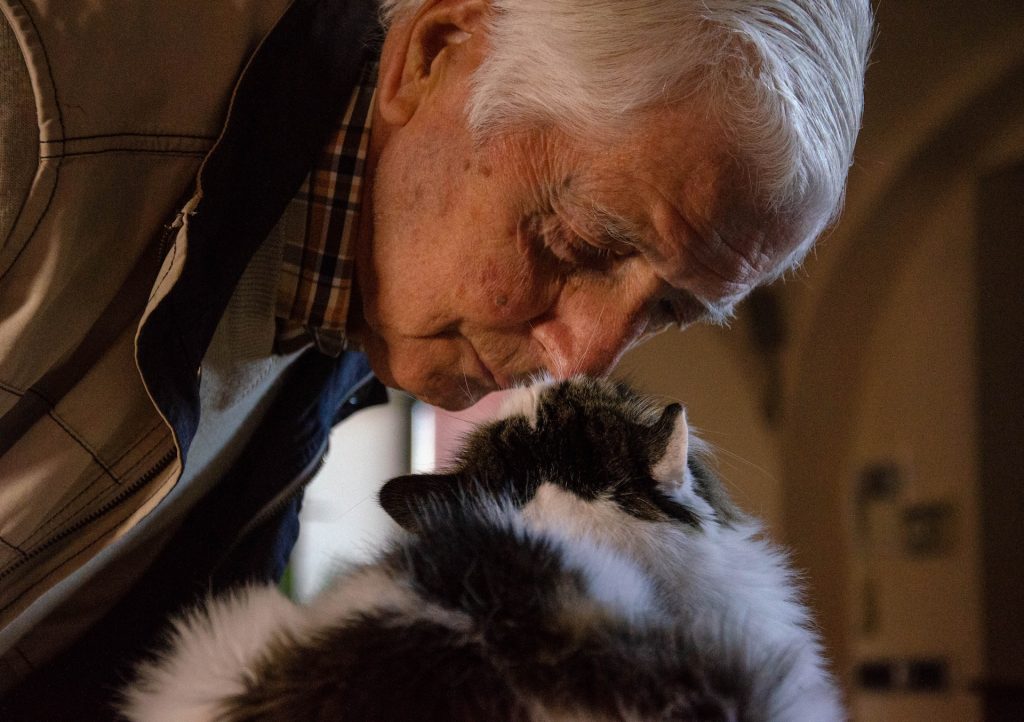 Winter Walks
One of the simplest and most effective winter activities for elderly people is to go for a winter walk. Walking is a great form of exercise, no matter what the weather is like outside. It's low-impact, so it's easy on the joints, and it can be done at any pace. Bundle up in some warm clothes and get out there to enjoy the fresh air! Furthermore, getting outside is great for our mental health. According to the National Institute of Mental Health, spending time outside can help reduce stress, improve moods, and increase feelings of well-being. Additionally, going for a walk provides you with the chance to meet with others, providing a great opportunity for socialisation.
Games and Puzzles
Another great winter activity for elderly people is to do some word games and puzzles. Not only are they fun, but they're also great for keeping the mind sharp. Crosswords, Sudoku, and other similar puzzles can help improve cognitive function and memory recall. Word games such as Scrabble or Boggle can also be of benefit, as they help with vocabulary retention and spelling skills. These activities are not only great for winter but can be enjoyed all year round!
These games keep your mind sharp and prevent the risk of degenerative diseases such as dementia.
Moreover, many board games or puzzles can be enjoyed with friends and family. This is particularly important during the winter and near Christmas because the days and nights can become lonely for elderly people.
Indoor Gardening
For those that enjoy being outdoors but can't handle the cold winter weather, indoor gardening can be a great winter activity. It's a chance to get your hands dirty and enjoy the satisfaction that comes with watching your plants grow. Indoor gardening can also be very therapeutic, as it can help reduce stress and anxiety levels. Several different plants can be grown indoors, so do some research to see what would work best in your home. Once you've got your plants, take care of them and watch them thrive!
Home Exercises
If getting out and about in the winter weather isn't for you, there are plenty of exercises that can be done from the comfort of your own home. Many online resources provide great at-home workout ideas, such as YouTube videos or blog posts. Whether you want to do some stretches, lift some weights, or get your heart rate up with some cardio, there's an at-home exercise routine out there for you. Our ability to do strenuous tasks is reduced as we age, but there are tonnes of home exercises for elderly people online! So, regardless of what you want or can do, you can be sure to find the perfect exercises to suit your needs.
Crafting
Crafting is a winter activity that can be enjoyed by people of all ages. It's a great way to express your creative side, and it can also be very therapeutic. There are several different crafts that you can do from home, such as knitting, sewing, or even painting. There are plenty of online resources or crafting classes that can help get you started. Crafting is a winter activity that can be enjoyed alone or with others. So, it's great for both socialisation and relaxation.
Read a Book
One winter activity that is often forgotten is reading a book. Curling up with a good book is a great way to spend a cold winter's day. It's an activity that can be done anywhere, and it's very cheap (or even free, if you use a library)! Reading has several benefits, such as reducing stress levels, improving sleep quality, and boosting brain power. So, next time you're looking for something to do on a wintery day, why not grab a book and settle in for some winter reading?
Meet Friends and Family
Our favourite winter activities for elderly people are those spent with our loved ones This could be for a coffee, dinner, walk or anything else that takes your fancy. Spending time with friends and family is a great way to stave off loneliness, and it's also a chance to catch up on all the latest news. If you're not able to meet up in person, why not give them a call or organise a video chat? Staying connected with loved ones is important at any age, but it's especially crucial as we get older.
Contact Us
These are just a few winter activities that elderly people can enjoy. So, next time you're feeling bored or lonely this winter, why not try one of these ideas? You might just surprise yourself!
If you would like to learn about our residential and respite services at Hilgay Care Home, explore our website or contact us today at 01444 244756 or info@hilgaycarehome.co.uk. We would love to discuss our fantastic care home and how we organise winter activities for elderly people in our home.
Article: Phoenix Marketing