A truly extraordinary and captivating event unfolded to infuse joy, creativity, and a touch of excitement into the lives of residents at our care home. We recently had the pleasure of hosting Becky, an exceptionally talented prop designer and taxidermist. It is worth emphasising that Becky's taxidermy artistry centres around the use of synthetic materials, prioritising a respectful and ethical approach. Want to know more about our meaningful activities in care homes blog? Then please do settle down with a nice cuppa as this article unfolds.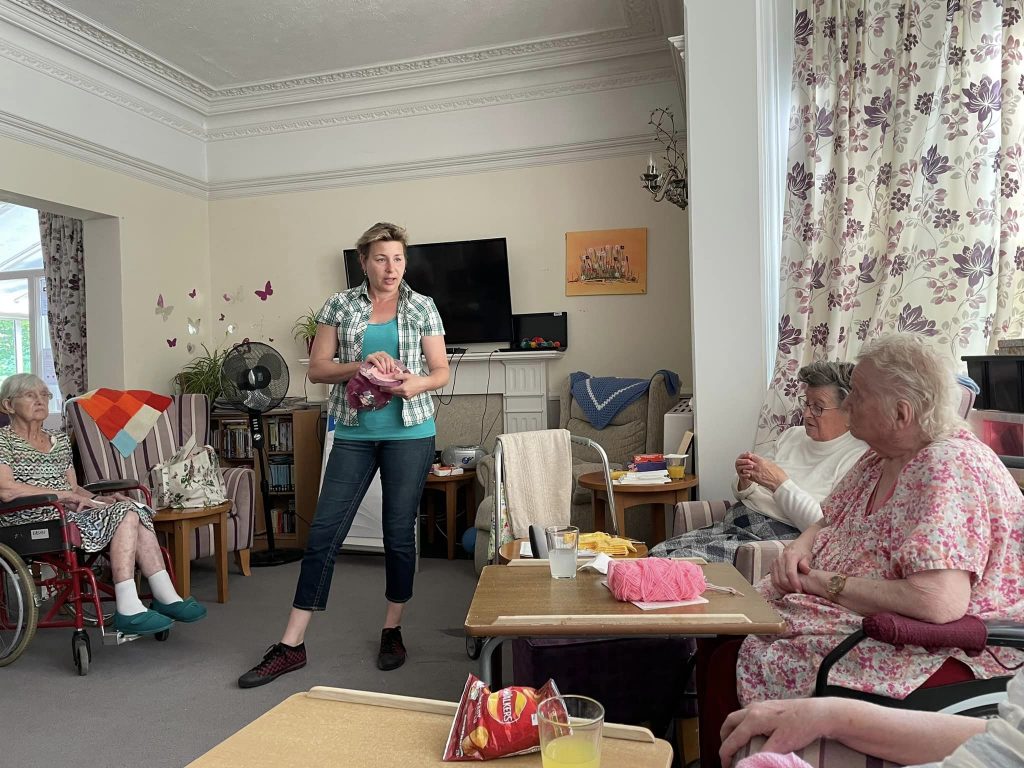 How activities engage our residents
During this engaging session, Becky's expertise sparked lively conversations and ignited the residents' own creativity. With encouragement to explore their artistic side and embrace the wonders of prop design, the residents were able to experience an opportunity to engage in meaningful activities, allowing them to experience joy, creativity, and a sense of fulfilment.
This event brought moments of delight and inspiration and facilitated a sense of connection and fulfilment among the residents.
More about our blog series – 'Meaningful activities in care homes'
The presence of prop designer and taxidermist, Becky, brought a breath of fresh air to the care home residents, offering them a unique and inspiring experience. Breaking preconceived notions, Becky showcased her exceptional talents through a captivating display of props, emphasising the artistry and craftsmanship behind prop design.
Additionally, she enlightened the residents about the intricacies of taxidermy, highlighting her use of synthetic materials instead of real animals, ensuring an ethical and respectful approach. This event became a reminder that creativity knows no boundaries and can be embraced at any age, leaving a lasting impact on the residents' well-being and igniting their own artistic spirits.
Hands-on activities with residents
Some residents shared their own artistic endeavours, including paintings, sculptures, and handicrafts.
Others expressed a newfound interest in exploring their own creative talents after witnessing Becky's passion for their work.
Hilgay values its activities.
Unleashing their creativity and encouraging self-expression, this event left a lasting impression on the residents. Samantha, our activities co-ordinator, said, "We are so thankful to have had Becky visit the home. It's an unusual topic for residents, but it really sparked their interest. We can't wait for her to return next year."
How you can get in touch
Contact us today if you're seeking a care home that goes above and beyond to provide enriching experiences for your loved ones. With events like the recent creative talk by Becky, we prioritise the well-being and engagement of our residents. Have you an event? Why not get in touch with Samantha, who will gladly arrange a meeting to discuss this further?
Discover a nurturing environment where creativity thrives and stimulating conversations abound. Contact Hilgay Care Home today to learn more about our exceptional care." Contact us now at 01444 244 756 or info@hilgaycarehome.co.uk
Article: Phoenix Marketing