Christmas is a special time of year for many people, but it can be extra special for those spending it in a care home. For families, it can be difficult to know how to make the day special for their loved ones, so we've put together some tips on how to make Christmas in care homes an extra-special occasion.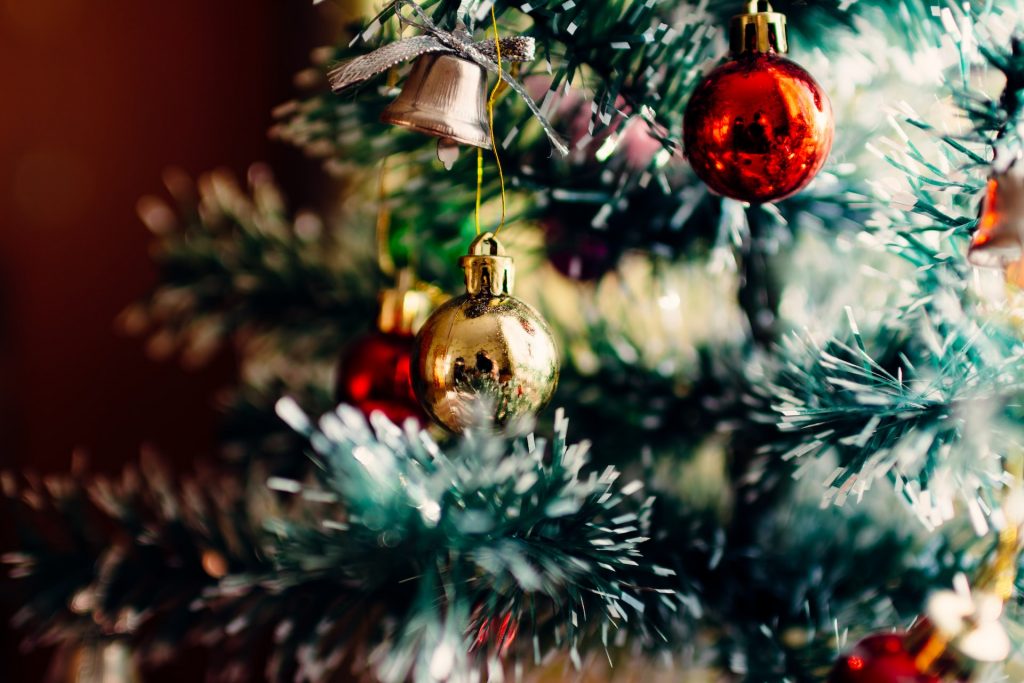 Christmas Visits
Christmas without family isn't Christmas at all. So, make sure you visit your loved ones in care homes during the festive season! Bring along some of their favourite Christmas foods and drinks, sing some carols together, and exchange presents. Most importantly, spend quality time together and create new memories. At Hilgay Care Home, we welcome the families and friends of residents on Christmas to ensure that everyone has a fun-filled day, spent with their loved ones. It's just one way in which we make Christmas in care homes far more enjoyable.
Decorate Their Room
One way to make your loved one's Christmas in care homes extra special is by decorating their room. This can be done with help from the care home staff, or you can do it yourself if you're visiting. Bring along some of your loved one's favourite Christmas decorations, or get creative and make your own! Either way, adding a personal touch to their surroundings will make the day feel more special. At Hilgay, we love arts and crafts! We encourage our residents to create decorations for their rooms and communal spaces. However, if you have decorations from their home that mean something special, then we welcome you to bring them along!
Give a Thoughtful Gift
Christmas is all about giving, so make sure you give a gift that your loved one will appreciate. It doesn't have to be expensive, but it should be thoughtful and personal. If you're struggling with ideas, get in touch with the care home staff and they will be able to give you some suggestions. Here at Hilgay, we love it when our residents receive gifts from their families – it brightens up their day!
Get Out and About
One of the best things about Christmas is getting out and about, and joying all the festive activities on offer. So make sure you take your loved one out for a walk around the local neighbourhood or to a nearby Christmas market. If they're not able to get out and about, then there are plenty of other activities that can be enjoyed within the care home. Here at Hilgay, we always have plenty going on over the Christmas period! From carol singing to movie nights and arts and crafts, there's something for everyone to enjoy.
Food Gifts
Food is always a popular gift at Christmas, and your loved one in a care home is sure to appreciate it. If you're stuck for ideas, why not bake them their favourite cookies or cake? If your loved one used to cook a special Christmas meal or treat, try to replicate it! Food can bring back fond memories, so it is a great way to bond with your loved one when you come to visit. Alternatively, you could put together a hamper of their favourite snacks and treats. Here at Hilgay, we love it when our residents receive food gifts from their families. It's always a nice surprise and it's something that can be shared with everyone in the care home!
Make a Donation
If you're looking for a more meaningful way to show your loved one how much you care this Christmas, why not make a donation to the care home? This could be in their name, or in memory of a loved one who is no longer with us. Donations are always gratefully received by care homes. They help to make a real difference to the lives of residents spending Christmas in care homes. Here at Hilgay, we are always looking for donations to help improve our facilities and services. If you would like to donate, please get in touch with us.
Contact Us
Life for those spending Christmas in care homes can be tough. Furthermore, it can be tough on families and friends as well. So, we hope that this guide has given you a few ideas on how to make the most of your visits with your loved ones spending Christmas in care homes. At Hilgay Care Home, our residents become our family and we do everything we can to make every day special, especially Christmas. So, if you would like to learn more, or enquire about our residential or respite services, explore our website or contact us today at 01444 244756 or info@hilgaycarehome.co.uk.
Article: Phoenix Marketing