Like many private residential homes, we utilise technology where we can to help us in providing the best possible service. Whilst there are some aspects to a private residential care home that do not rely on technology, it has undoubtedly helped care staff and residents alike.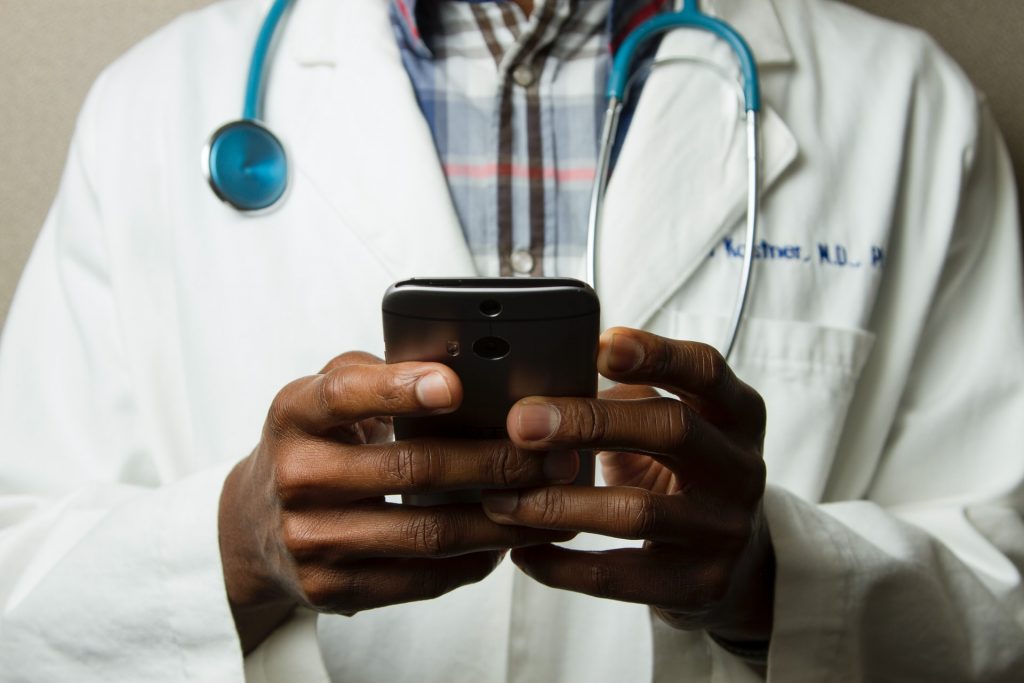 Reaching a Wider Community
One key worry many people feel when considering a care home is the isolation of residents. Whilst we make an environment that is welcoming to all those who live in our private residential care home, this can still take effect. However, technology is helping us overcome this.
Technologies such as Skype/Zoom/Teams and multiple other platforms allow us to reach out to the residents' wider community. It provides opportunities for relatives who live too far away to visit often, to keep in touch. This also gives peace of mind to families who live some distance from their loved ones. Whilst it is never the same as hugging a loved one, this technology has ensured that families stay connected. This has been incredibly helpful during the recent COVID pandemic as families could not always see relatives in person. This technology has helped us to maintain strong connections between families and residents to make their lives as comfortable as possible.
Additionally, social media platforms are also being used more frequently by care homes. This allows us to share updates about activities taking place in the home, as well as highlighting any special events. It's also a great way for people considering private residential care to get an insight into what day-to-day life is like in a care setting. Social media allows us to maintain a presence in our local community. This benefits care homes because it helps us to build relationships with local organisations. Furthermore, it helps to promote the home to a wider audience.
Reducing Admin
Technology can help to reduce the amount of paperwork carers have to deal with. This in turn allows for more time to be spent with residents. This can be done by investing in technology that can automate tasks such as issuing medication or recording care plans. This leaves carers free to spend more time with residents and ensures that they are getting the best possible care.
This ensures that residents get the care they deserve as care staff are not spending hours filling out paperwork. Whilst some bits do still require manual work, automating a lot of processes, can streamline the administration aspect of care. Therefore, our carers can spend more time building strong relationships with residents.
Communication
Technology can also help to improve communication between care homes and other healthcare professionals. This is particularly important when residents need to be moved between different care settings, such as hospitals or respite care. By using technology to share information quickly and easily, it helps to ensure that everyone involved in a resident's care is up-to-date with their condition and needs.
This can help to avoid any potential delays in care and ensures that everyone is working together to provide the best possible care for the resident. It also helps to reduce the stress and anxiety that can be caused by poor communication, both for residents and their families. This has been particularly effective during the COVID pandemic as it has allowed for appointments to be carried out without having to visit hospitals. Therefore, residents have been kept safe and still received the care they deserve.
Additionally, technology helps internal communication in private residential care homes. Our care staff can communicate more easily and effectively thanks to technology. Whether it is a video call to discuss a topic, or specific and important information that has been stored on the cloud, our staff can communicate quickly and effectively. This reduces the time our staff spend on finding information or other members of staff, therefore allowing them to focus on providing high-quality, attentive care to our residents. Furthermore, it allows our staff to communicate effectively with families. As a result, everyone is well-informed and satisfied with the care being provided.
Improving Care Quality
Technology can also be used to improve the overall quality of care that is being provided. This includes things like using sensors to monitor vital signs or using video calling.
Additionally, advancements in technology have led to improved, specialist equipment becoming available. This includes things like pressure-relieving mattresses and specialist beds. This is particularly useful when caring for residents that are perhaps less mobile. Technology helps us to support the lifestyles of the residents in our private residential homes and enhances their satisfaction and comfort during their time with us.
Enhancing Safety
Technology can also be used to enhance safety in care homes. This can be done by installing CCTV systems or motion sensors that can alert carers if a resident falls or leaves the premises. This helps to ensure that residents are always safe and sound and helps to give carers peace of mind. Furthermore, it can also help to reduce the risk of accidents or incidents happening in the first place. Technology has many benefits and can help to improve the quality of care that is being provided in private residential homes.
Contact Us
Like many private residential homes, we have embraced technology in our practices. Whilst some things need to be done the old-fashioned way, technological advancements have enabled us to enhance our care service and ensure the satisfaction of our residents in a multitude of ways.
If you would like to learn more about Hilgay Care Home, explore our website or contact us today at info@hilgaycarehome.co.uk or 01444 244756. Our friendly team would love to discuss our care plans with you, or invite you to take a look around.
Article: Phoenix Marketing