A key part of the services a care home provides is food and nutrition. As it is a part of life that residents rely on us for, it is important that care homes provide nutritious and exciting meals. At Hilgay Care Home, we understand the importance of this and have developed this blog to highlight why healthy meals are a vital in care homes.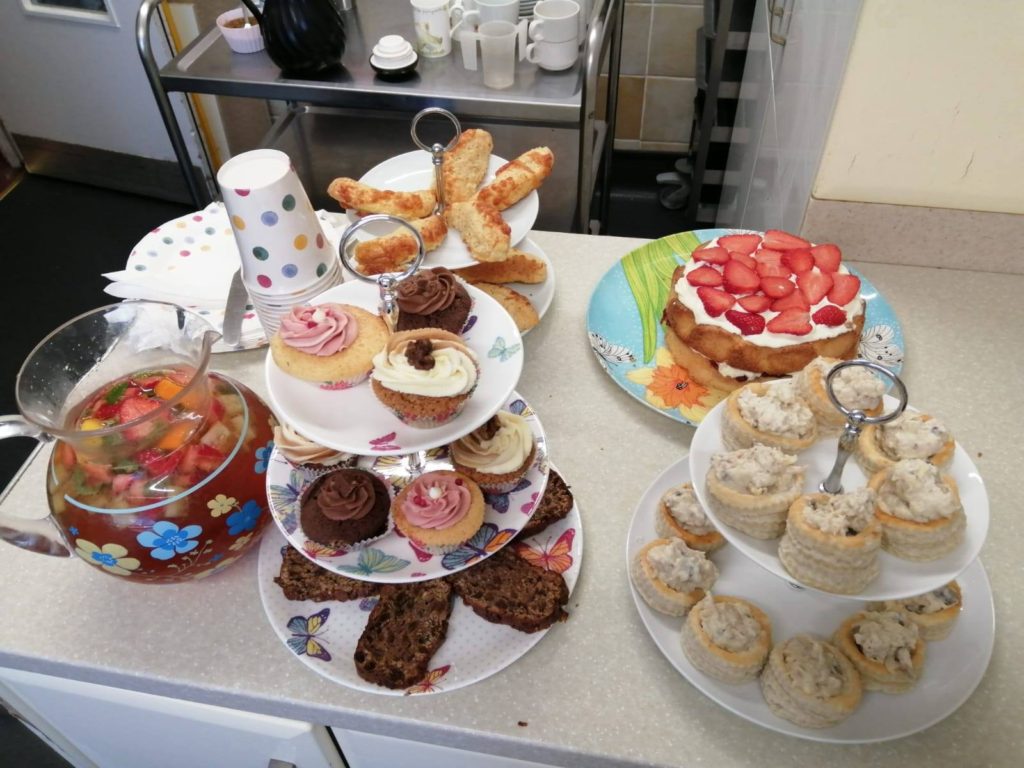 The Importance of Nutrition in Care Homes
When living at home alone, elderly or vulnerable people may not eat nutritious foods. This can lead to health problems such as malnutrition. We see many people come to us malnourished as they can no longer feed themselves properly.
As mobility becomes an issue for some, it becomes harder to shop for food and to cook it. This leads to an increased reliance on convenience foods. This is where care homes can step in to provide not only tasty but also nutritious meals. Another reason for malnutrition is affordability. Some people cannot afford healthy, fresh food that expires quickly. This forces them to rely on preservatives or cheaper, freezable foods which tend to have less nutrients. However, the most important factor is dementia. Dementia can make it difficult for people to eat enough food or make healthy choices.
Malnutrition can lead to multiple health issues amongst the elderly and vulnerable. For example, it can lead to dehydration, constipation, and a weakened immune system. It can also make it difficult to heal from wounds and increase the risk of contracting pneumonia.
If your loved one is suffering from malnutrition, or is struggling to maintain a healthy diet, then perhaps it is time to consider moving them into a care home.
How Care Homes Ensure Residents Stay Nourished
Care homes should be dedicated to providing high-quality care and support to their residents. While this care often extends to physical, mental, and emotional care, it also includes providing a healthy and nutritious diet to help ensure that residents stay nourished and healthy.
In care homes, food should be carefully prepared by trained chefs who work closely with nutritionists to create meals. This ensures that they are both delicious and nutritious. These meals typically consist of fresh fruits and vegetables, lean proteins, whole grains, and low-fat dairy products.
To ensure that all of their residents benefit from these healthy meals, care homes will often implement dietary restrictions or recommendations based on each individual's needs. For example, seniors with diabetes may be placed on special diets that limit the amount of carbohydrates and sugar they consume each day. Alternatively, residents with heart conditions may need to limit their intake of saturated fats and salt.
By providing care homes residents with healthy and delicious meals, care homes are helping them stay nourished and healthy. By working closely with nutritionists to develop the right menus for their residents, care homes can be sure that all of their residents receive the care they need and deserve.
A good care home will have a set menu which changes regularly so that residents don't get bored of the same food. This also ensures they still receive the nutrients they require.
Hilgay and Nutrition
At Hilgay Care Home, providing nutritious meals is one of our key objectives. Care homes should encourage their residents to eat healthily and enjoy their meals. Hilgay Care Home ensures that all our residents have a balanced diet by providing three healthy meals a day. Furthermore, we provide snacks and drinks in between mealtimes. Our kitchen staff are trained in nutrition and can cater for any special dietary requirements.
We develop bespoke plans for each resident, this includes dietary requirements. Our carers are also trained in nutrition so that they can support residents with their meals. Our care plans ensure that each resident is eating food that is not only interesting, but also healthy and benefits their wellbeing.
We believe that food is an important part of care and that mealtimes should be a social occasion. Our care home has a dining room where residents can eat together, or they can choose to have their meals in their own rooms if they prefer. We also provide a packed lunch service for residents who want to go out for the day.
Furthermore, we also ensure that our food is inclusive for all of our residents. We take residents' preferences, religions, and dietary requirements into account to ensure that our meals are suitable for everyone. We believe that this is important as it ensures that our residents are happy and comfortable, as well as receiving three nutritious meals each day.
If you have any questions about our approach to food and nutrition, please do not hesitate to contact us.
What is Food Like in a Care Home?
Care homes take each individual's dietary requirements and preferences into account to create meal plans tailored to their needs and tastes. Meals should be nutritiously balanced and tasty, made using fresh ingredients and there should be a choice of menus available to cater for kosher, halal, gluten-free, vegetarian, vegan and diabetic residents.
Contact Us
At Hilgay Care Home, mealtimes are very important to us. We ensure that all of our residents remain healthy, and eat nourishing, yet interesting foods. Our menu of home-cooked foods is constantly changing and there is always something for everyone.
If you would like to find out more about our care home and services, then explore our website or contact us on 01444 244756 or info@hilgaycarehome.co.uk today. If you would like to visit our home, then schedule a visit with our friendly care staff, who are on hand to answer any questions you may have.