Respite care is a form of care, whereby people recieve temporary care to provide respite for their family and carers. This can be short-term, or even slightly longer term. The beauty of respite care is that it can be tailored to suit your needs. People can feel guilty seeking respite care, however it can be very beneficial for both the carer and person that requires care. Our blog will address all the questions you have to help you with your decision.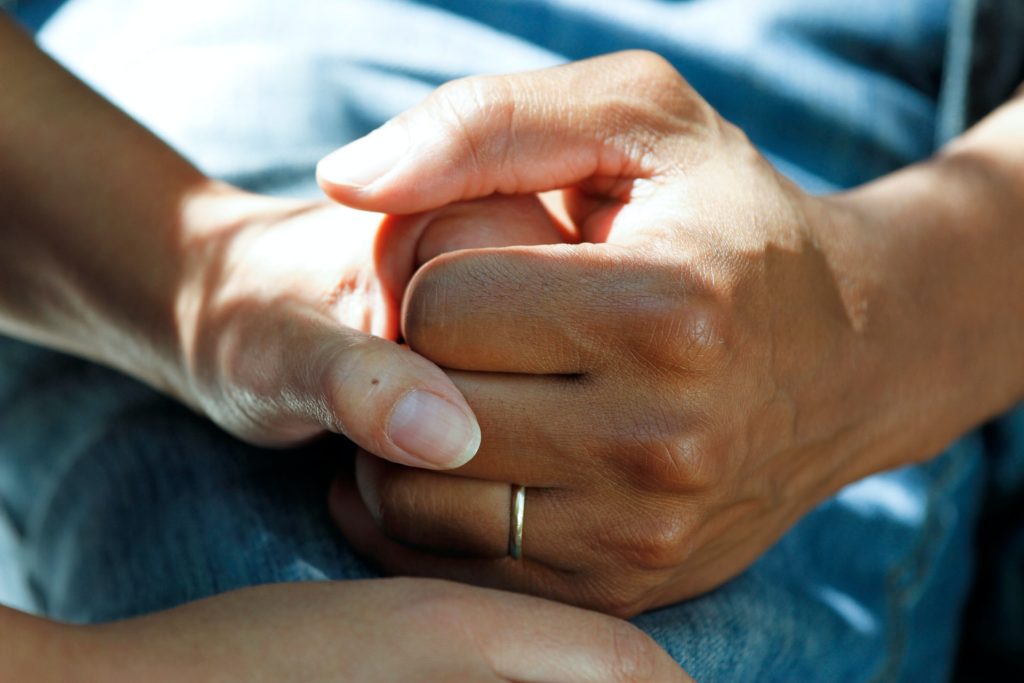 What is Residential Respite Care?
When people think about care homes, they typically imagine long-term care for the elderly. However, care homes can also provide residential respite care on a short-term basis. Residential respite care is a type of short-term stay in a care home. This offers relief to caregivers who are providing full-time care for a loved one at home.
At Hilgay Care Home, we develop bespoke care plans to ensure that our residents receive the care they require. This ensures that elderly or vulnerable people that require care, receive the same, high-quality care they would receive at home.
Why is Residential Respite Care Important?
Respite care provides a much-needed break for caregivers. It also ensures that the person in their care receives the support and assistance they need. It can be invaluable in preventing caregiver burnout and can help to maintain the quality of care being provided.
Whilst you may try devote 100% of time to a loved one, this isn't always possible. It is a tiring job, and we all need a rest. Exhaustion can reduce the level of care being provided. As people's intentions will be pure, we simply cannot retain a high level of care alone.
That's where we come in. At Hilgay Care Home, we provide residential respite care to help relieve carers and loved ones of those requiring care. This can be for a few days, weeks or longer if required
While residential respite care is primarily for the benefit of the caregiver, it also offers opportunities for the person requiring care. Residents enjoy all that our care home has to offer while benefiting from being around other people and socialising. All within a safe and secure environment.
This respite provides benefits for both the caregiver and person requiring care. A rest allows the caregiver to recover and regain energy, relieve stress and anxiety. Therefore, when they return to providing care, they can provide the best possible care. The person requiring care, receives great quality care throughout and remains as comfortable as possible during the period.
If you are a caregiver and would like to find out more about residential respite care and how it could help you, please do not hesitate to get in touch with us. We would be more than happy to discuss your options with you and answer any questions you may have.
How We Provide Residential Respite Care
At Hilgay Care Home, we are well equipped to provide residential respite care for various periods of time. Whether it is a week, month or even several months, our bespoke care plans ensure the person requiring care is treated as well as possible. Our team of highly trained and experienced staff are on hand 24 hours a day to provide the highest standard of care possible. We understand that everyone has different needs, and so we tailor our care plans accordingly.
Our Environment
At Hilgay Care Home, we are proud of the community and warm environment we have created. We believe that this benefits our residents greatly, as it provides a sense of belonging and homely comfort. This is extremely important when considering respite care, as we understand that for some people, leaving their own home can be a daunting experience. Therefore, we are dedicated to providing the most welcoming atmosphere possible to ensure our residents stay comfortable and happy.
Socialisation
Our environment also provides the opportunity for socialisation. Of course, every situation is different. However, one benefit that a care home may have over private care, is socialisation through activities and fun. This can be extremely important for people requiring respite care, as it can help to reduce any feelings of isolation or loneliness. Our residents have the chance to meet new people and make friends, whilst also taking part in various activities and events. This is all designed to promote physical and mental wellbeing.
Nutrition
We also provide beautiful, home cooked meals for our residents. Our in-house chef ensures that all of our meals are nutritionally balanced and prepared to the highest standard. We cater for all dietary requirements, and we are more than happy to accommodate any special requests.
In addition to this, we can provide laundry and cleaning services upon request. This is included in the price of residential respite care, and so there are no additional charges.
Respite Care at Hilgay Care Home
We understand that choosing residential respite care can be a difficult decision, but rest assured that at Hilgay Care Home, your loved one will be well cared for and happy. If you would like to find out more about our respite care services, please do not hesitate to get in touch. Our team are highly trained at providing residential respite care for residents with various needs. Our ability to adapt care plans ensures that each resident gets the care they deserve, regardless of their needs. We also pride ourselves on constant communication with families to ensure everyone is up to date and aware of the care being provided. This ensures peace of mind for caregivers as they can be certain that the level of care is as high as they would provide.
We understand that making the decision to place a loved one in respite care can be a difficult one. However, we hope that by providing high quality care and a supportive environment, we can put your mind at ease knowing that your loved one is being well looked after. If you would like to find out more about our respite care services, please do not hesitate to contact us on 01444 244756 or info@hilgaycarehome.co.uk. We would be more than happy to answer any questions you or welcome you to take a look around our home.
Article: Phoenix Marketing